Huawei M750 Touch Phone Now On Sale at MetroPCS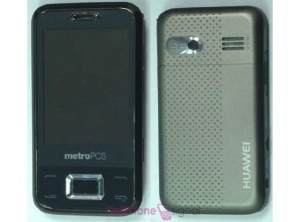 The Huawei M750 recently became available from MetroPCS for $200. This touch phone features a software QWERTY keyboard, 1.3 megapixel camera, Stereo Bluetooth and support for microSD cards. MetroPCS points out that the M750 has an "intuitive touch user interface" but doesn't share many details about it. The device comes with a stylus, which implies that the touch screen is resistive.
*Protect and up your style with the help of the
Huawei M750 accessories
.
All credits and information was found on phoscoop.com